Privacy Matters : January 2020 / Introduction
Seven's top Seven news about privacy and cryptocurrency
Dear Friends,
Welcome to a new newsletter I have started on the intersection between privacy and decentralized technologies.
I will be posting regularly and this email is a review of current situation as I see it, and some perspectives I've gathered over the last 7 years investing and starting companies in the cryptocurrency space., and also how I got here. I hope you enjoy it.
This is an introductory email and if you want to receive future emails you need to sign up! The next post is already written here:
https://7top7list.substack.com/p/sevens-top-seven-february-2020
sign up instructions here:
https://7top7list.substack.com
Today, WhatsApp has over 1.5 billion users in over 180 countries and has helped make Facebook one of the most powerful companies on the planet. Once celebrated for its privacy features, WhatsApp joins the ranks of questionable apps we're not sure we can trust.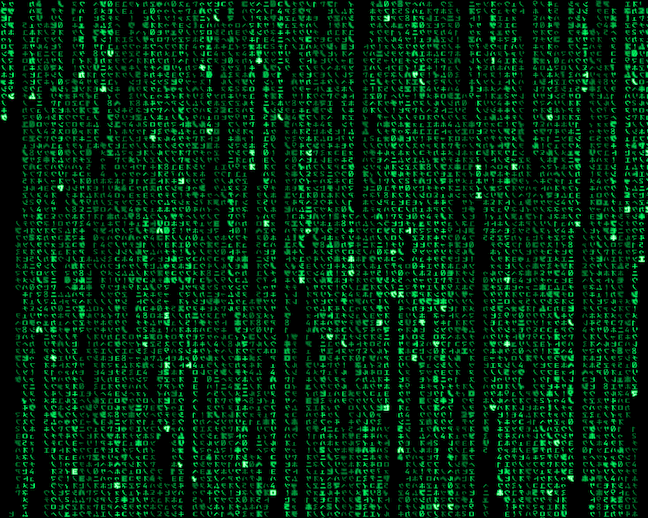 Like so many other platforms, the underlying business model is one of surveillance capitalism—where surveillance is the mechanism companies use to own, control and sell data, whether on public or private platforms. When you provide your data, willingly or unwillingly, you become the product that is being bought, sold, or manipulated.
Brian Acton, Founder of WhatsApp, regrets what his app has become. "I sold my users' privacy to a larger benefit. I made a choice and a compromise. And I live with that every day." 
But it doesn't have to be this way. And it's certainly not the way I want to live. Instead, I envisage a world where we don't have to sacrifice our privacy, where we can stay curious and explore the Internet freely. In fact, although I may not have always realized it along the way, I have spent much of the last 20 years searching for a better solution -- looking to predict the future of decentralization and privacy, and jumping on those emerging trends.
It's what has brought me to this point at the start of a new decade, a new era.
At the end of 2019, we launched Orchid with a mission to make the Internet a place to explore freely by creating a more private and open system. Our launch included an Android app, open source code and updated whitepaper. Shortly after our launch we were listed by Coinbase. 
At Orchid, we talk all the time about the intersection of privacy and cryptocurrency. And whenever I share stories and ideas with friends and other colleagues in the space, it is remarkable how surprised and fascinated people always are. So I thought ... why not put down my ideas and share my perspective -- my "hot takes" on the most compelling news themes around this unique nexus? That's why I am starting a newsletter on privacy and cryptocurrency issues and inviting you to read "Seven's Top Seven".   
How Did We Get Here?
Orchid did not happen overnight. 
My interest in decentralized systems stretches back to my roles in the early 2000s. First, on Infrasearch as VP Engineering and then, after our acquisition by Sun, working closely with Mike Clary and Bill Joy on the JXTA peer to peer initiative and co-founding the Honeycomb distributed storage project. 
Other roles and projects followed, such as CTO of RPX, a defensive patent firm which grew quickly and went public in 2011. I left there in 2012 to start a new fund, Koru, focused on providing venture debt IP financing to startups. We merged our fund with Fortress Investment Group but shortly after that I realized I wanted to get back into deeper technology ideas.
I began working on a new idea with the CEO Pete Briger. That idea was a fund focused on Bitcoin and other cryptocurrencies. In late 2013 I joined forces with Dan Morehead and spun this idea out of Fortress in the form of Pantera Capital. We launched a Bitcoin long only fund (there were scarce alternatives back then). and a venture fund backed by Fortress, Benchmark and Ribbit Capital. For 3 years, I was CTO and a Partner at Pantera, focused on the Venture business where I can say I'm proud of our investments in cryptocurrency startups, including the privacy-protecting Zcash.
By far the most valuable thing I gained from the experience was the incredible network of friends and colleagues I found in cryptocurrency, literally growing up with the industry through an intense period of formation.
Even missing Ethereum was a valuable lesson! Despite a front-row seat alongside Ethereum's core founders (I'm talking Amsterdam ground zero), I somehow managed to dismiss out of hand the revolutionary promise of a world computer. Still, that humbling experience actually made me swear to look under the hood and take new opportunities seriously. 
In 2016, I left Pantera to focus on something different. My work with many of the investments had left me concerned about the state of privacy and centralized control on the Internet. A popular dinner party conversation for me back then centered around the question: "what would you do if a despot dictator was elected in the USA and implemented widespread surveillance of all messaging platforms?". (This was before the elections of 2016.) 
Grappling with that question, I first came up with the idea of an open source fund initiative similar to Open AI focused on privacy and security. Then the universe decided I needed to move faster, and I was hacked - well "phone ported" or "SIM swapped" to be exact. This experience woke me up and helped me focus on a series of ideas -- from a more private cell phone carrier, or ISP, to eventually the project of a decentralized VPN network. 
In early 2017, with Jay Freeman, Brian Fox and Gustav Simonnson, I co-founded Orchid Labs, thanks to initial support from Polychain, Metastable, Sequoia, A16z, DFJ, Blockchain Capital, Kenetic, FBG and Fabric Ventures.
The last couple of years have been a rollercoaster. Little did we know that in early 2017 we were in the beginning of a massive expansion phase of companies building businesses based on new cryptocurrencies. We managed to keep our heads amongst the wild times and solidly built our company and technology in spite of the turmoil in the space. 
I'd love to say that my career -- and even since my PhD in speech recognition and neural networks in 1997 -- was a well planned strategy. But I have to admit I have tended to follow my instincts and interests. Still, one thing or another has driven me to Orchid and has set me up to have an opinion or two (or seven) about decentralization and privacy. 
Please take a look at the first newsletter. I'd love to get your feedback and suggestions of things to read.
Thank you,
Dr. Steven Waterhouse (Seven)