Privacy Matters: February 2020
Seven's top Seven news about privacy and cryptocurrency
Welcome to the first post and email in my regular series on the intersection of privacy and decentralized technologies.
The first 2 months of this year have been dominated by concerns over the COVID-19 or Corona Virus. See this link for latest reported numbers. The Communist Party of China's (CPC) response to this has been to suppress information about the spread of the virus and how to prevent its spread and the real numbers. This has led to an increasing concern amongst both Chinese and Global citizens about the control of the CPC over surveillance and censorship. The explicit or implicit trade that Chinese citizens have made between prosperity and safety in return for the intense surveillance and censorship is now being questioned by many citizens there. An example of this trade was the installation of a large number of surveillance cameras at traffic intersections and the automated delivery of fines to drivers. CPC propaganda often suggest that surveillance and censorship is a benefit to Chinese citizens. However, in the case of 2019-nCoV the faster response of non Chinese countries through more rapid spread of accurate data could herald a new questioning of this trade.
Read the current guidelines available to protect yourself and stay informed.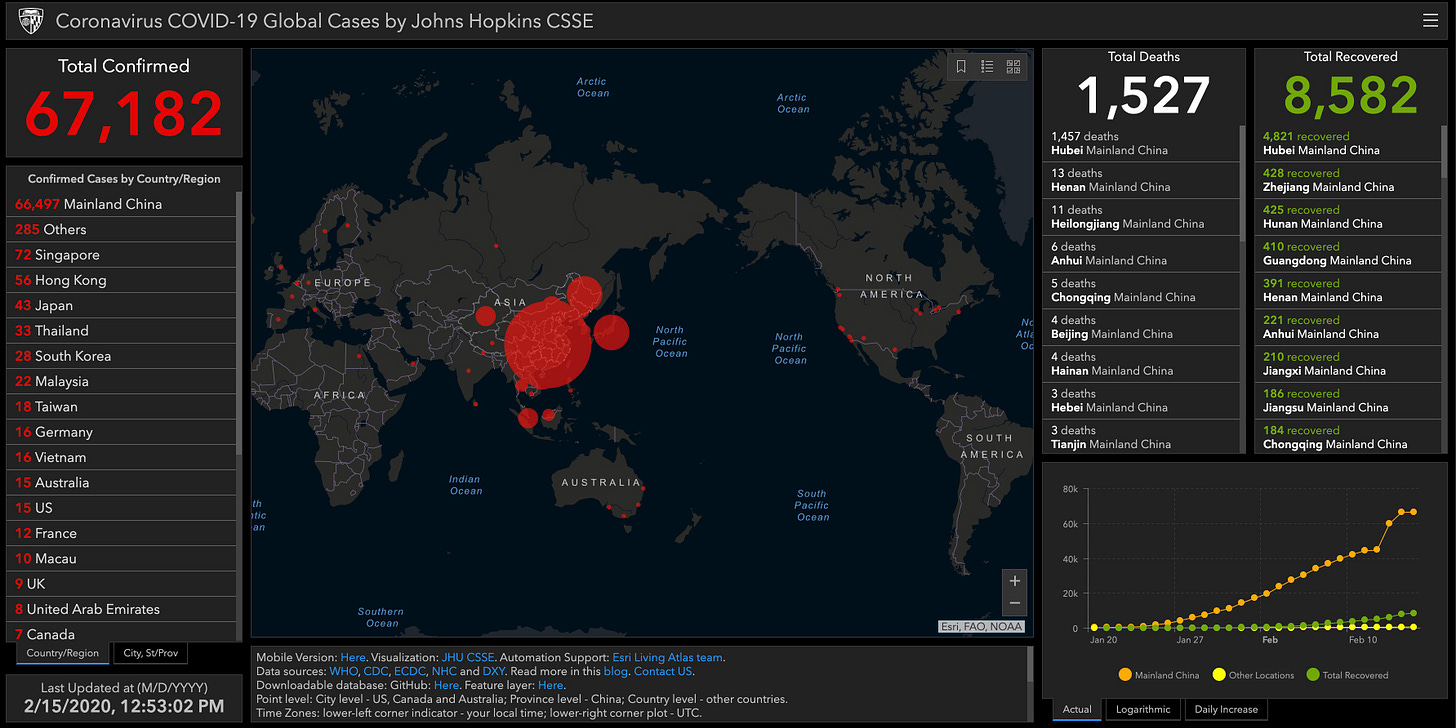 Closer to home on the West Coast, we're off to a positive start with California's new privacy law that went into effect on January 1. Residents now have the control to officially stop companies from selling and profiting from their data. It's the most significant state-level overhaul of privacy rules in a generation and sets a gold standard for other states to follow, but in common with the European GDPR regulations, has potentially negative consequences.
But the good news is mixed with the bad. One troubling  New York Times story that raises alarm bells is a little known start-up that helps law enforcement match photos of unknown people to their online images. The Clearview AI system's backbone is a database of more than three billion images that the company claims to have scraped from Facebook, YouTube, Venmo, Twitter, and millions of other websites. In response, Twitter immediately sent a  cease and desist letter and a class action lawsuit shortly followed.  
Below are seven more important stories from the last few months that I think are worth reading.
About this newsletter:
Privacy Matters is published by Dr. Steven Waterhouse aka "Seven", CEO and Co Founder of Orchid Labs.
Sign up here to receive this as an email.
Share this post to social media.